During our Business For Life 12 month program, it's all about connecting, learning and growing - which is why I'm so passionate about aligning the right experts and delivering world-class education to help support our community.
Throughout the year, participants connect with like-minded people in an x-ceptional networking environment, enabling a community of support  and collaboration. Our experts cover every element of business: HR, IT, Finance, Sales, Marketing, Communications, Mindset, Leadership and Productivity.
This blog, meet one of our experts - to not only understand their area of expertise but to understand what it is about their mindset that makes them 'x-ponential'.
Experts- Systems: Scott Gellatly, Bollo Empire.
Scott Gellatly grew up in a family of small to medium-sized business founders and what he observed became the motivation to create his own business, Bollo Empire.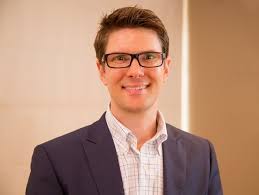 "I watched the struggle to break the growth ceiling and create successful, scalable businesses. As is true for many small business owners, they created jobs for themselves and it became frustrating. I watched it impact our family with the accompanying disappointment of never achieving dreams - which can be soul-destroying when you are pouring so much time and effort into a venture."
This is the WHY that gets him up each day in Bollo Empire.  "I realised that the missing key to success was systemisation. Systems empower a team to deliver for you, so you are free to focus on the strategy and growth of your business. If you think a system is too hard to build, it's worth remembering that well-designed systems set you free. You build them once, and then watch them repeat what they are designed to do, over and over. That's our passion at Bollo Empire. Designing systems for small business owners so they are free to scale and grow easily."
It is this passion that has seen Bollo Empire recognised as the leading Podio partner globally.
Podio is a platform that enables founders of small to medium enterprises to underpin their processes, tieing together CRM, Project Management, HR and Operations together in one place. The result is complete visibility over business data, enabling more informed decision making, operational efficiency and the ability to easily delegate processes to your team.
We asked Scott a couple of non-systems type questions, so you get to know the person behind the skills.
What 4 things does a small business owner need to do to be Exponential?
It's vital to get "off the tools" and focus on strategic growth. You cannot see the wood through the trees. You cannot build a successful business if you are stuck facing customers and solving tactical issues every day.
Put systems in place - turn everything you do from sales to product/service delivery into a standardised repeatable process that can be delegated easily.
Use software automation to reduce time spent on menial tasks and create an efficient operation.
Create balance in your life. If business comes at the cost of life (whatever that means for you) then why are you doing it in the first place?
What piece of advice you would offer to yourself in your first year of business, knowing what you do now?
Think scalable from the beginning. Don't invest in anything that won't produce a scalable business at the end.
Who would you like to be sat on a 24 hr flight next to, and why?
Barack Obama. He is an inspiring leader who has faced what appeared to be insurmountable challenges - yet he overcame them. I'd be fascinated to sit next to him and discover how he did it.
Where would you like to be in your own business in 5 years time?
I would be practicing what I preach: so in a purely director's role, focusing on strategy and direction of business. I would also spend my time studying and creating my next business!
Scott can be reached via https://bolloempire.com.au/book and, of course, you can benefit from his expertise as a member of our 12 month Business for Life program. Learn more here.
There's loads of tools to get your website working harder and your marketing to get results. Bx coaching can help you find the right tools for your business and pave the way for your success. Call Bx on 1300 068 229 or find out about our Business for Life Program.